| | |
| --- | --- |
| | Welcome to Moffat County! |
2018 marks 100 years of community participation, youth engagement, and fellowship at the Moffat County Fair.
From the first fair in Maybell, to the 100th annual fair in Craig, it is all about making memories.
We hope you will join us this year in making new memories and sharing the old ones too.
Speaking of making big memories...
the Moffat County Fairboard will be hosting DIAMOND RIO!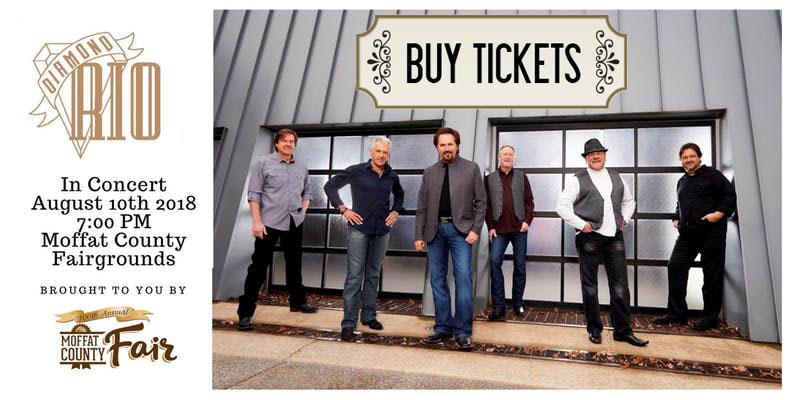 CLICK HERE FOR TICKETS!
The Moffat County Fair Board is proud to dedicate the 2018 100-Year Fair to the memory of Richard Haslem.

Get your Moffat County Cattlewomen's 100th Anniversary Moffat County Fair Cookbook. The best recipes from the valley can be in your kitchen! The cookbooks are $20 and can be purchased at the MC Cattlewomen's booth at the 100 year fair!
Pre-orders can also be picked up from the Cattlewomen's booth at the fair! See you there! YUM!

Karl Huntsman is the true definition of a volunteer. He freely offers to take on countless tasks, while bettering the community with his infectious laugh. He has served on the Moffat County Fair Board for more than 30 years, working tirelessly to promote the fair for the entire community, yet his true motivation is doing what he does "for the kids."

For all the fair information
and how you can
participate, click the
photo above for your copy
of the 2018 fair book.


Marie has been a very dedicated volunteer and leader in 4-H in Moffat County for many years. With that, the Moffat County Fair Board is privileged to honor Marie Kettle for Honorary Volunteer of the year.